Jivair - Executive Jet Services
We are your preferred choice for a discreet and personal ground handling experience in Gothenburg. As the first FBO to establish at Landvetter (GOT) Airport, we continue our commitment to providing the best possible experience for our customers - while at the same time offering the best rates available on the airport.
VIP handling
Our executive handling include among other services; Ramp/TARMAC access, VIP passenger lounge, crew lounge, on-site customs and immigrations clearance.
Your flight, our mission
Our dedicated personnel are aviation professionals with long time experience in the industry. Knowing that no two flights are the same, our mission is to provide you the best possible FBO experience, tailored to your specific flight.
24/7 availability
Normal operating hours are 08:00-22:00 LT and we are available H24 on request. E-mails are monitored mainly during office hours and our telephone is answered H24.
About Jivair
Established in 1981, Jivair has nearly 40 years of experience in the aviation industry. In early 2018, we opened our own FBO for business aviation customers at Göteborg Landvetter Airport.
Our mission is to provide you with the high quality services that we ourselves require from an FBO.
We look forward to welcoming you.
Anders Jivegård
CEO
Services
We are listing a few of the services we provide. For a complete list of services and price list, do not hestitate to contact us on telephone or e-mail.
Ramp access
Passengers and flight crew enjoy complimentary direct ramp access for all flights. Landside - airside access in a minute.
Airport transfer
Passengers and flight crew are transported in our Mercedes van to/from any point on the airport premises.
Passenger lounge
All passengers have access to our dedicated VIP passenger lounge to spend some time after arrival or prior departure in complete privacy.
Crew Lounge
Our crew lounge is designed for pilots to prepare their upcoming flights or to spend some time while waiting at the airport.
Catering
We cooperate with several highly skilled catering companies located on the airport and in downtown Gothenburg.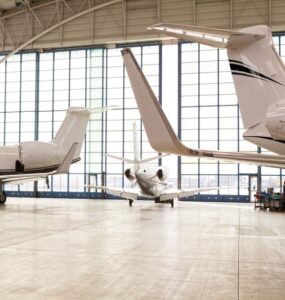 Hangar parking
Hangar parking for your aircraft is available on request.
Contact us
We look forward to receiving your phone call or e-mail.
Location on the airport
Göteborg Landvetter Airport (ESGG, GOT)
Location: North East - First exit to the right. Prior to reaching the main terminal.
Hangarvägen 2B, SE-438 70, Landvetter
Contact details
Jivair - Executive Jet Services
Tel +46 31 877 800 (ext 2)
E-mail got@jivair.se
VHF 131,410 MHz